You may be looking for FOX News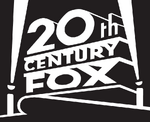 Fox is a branch of News Corporation. Through its broadcasting and home video arms, it is responsible for 24's distribution in the United States, both broadcasting the series and producing the DVD sets. The 20th Century Fox Film Corporation is one of the major movie studios, located in the Century City area of Los Angeles, California, USA, just west of Beverly Hills.
In the United Kingdom, the BBC owns the rights to season 1 and season 2 and aired each shortly after their runs in the U.S. From season 3 onward, however, News Corporation's Sky satellite system has aired the series.
External links
Community content is available under
CC-BY-SA
unless otherwise noted.