For the Behind the Scenes DVD with a similar title, see 24: Behind the Scenes: The Editing Process...
24: Behind the Scenes is a photography book featuring exclusive photos of and stories from the cast and crew. The book also includes a DVD featuring interviews with Jon Cassar and many other contributing photographers and 24 family members. Kiefer Sutherland provides the foreword and provides background information on overlooked details relating to the production's set-up.
There is also a Limited Edition version, featuring a hard cover and a signed print of Kiefer Sutherland.
A video sample showing images from the book was included as special feature on the fifth season DVD.
Foreword by Kiefer Sutherland
Introduction by Jon Cassar
Season 1
Season 2
Season 3
Season 4
Season 5
Making 24
Production Design
Celebrity Guests
Contributing Photographers
Acknowledgements by Jon Cassar
Photo Credits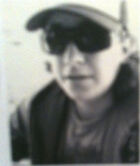 The interviews take the form of a 7-minute documentary. It includes some photos seen in the book and five which are not. The contributing photographers interviewed are:
A 2-minute cover gallery of Insight Edition's upcoming books.
Background information and notes
[
edit
|
edit source
]
At the end of the book, Jon Cassar mentions various celebrities who are noted fans of the show include Billy Crystal, Tina Turner, John Mayer, Rush Limbaugh, Eva Longoria, John McCain, Seal, Harold Ramis, Jim McMahon, Barbra Streisand and Stephen King.
24 home video releases
VHS · DVD · Blu-ray Disc
Season 1
VHS
Region: 1, 2, 4
Season 2
VHS
Region: 1, 2, 4
Season 3
Region: 1, 2, 4
Season 4
Region: 1, 2, 4
Season 5
Region: 1, 2, 4
Season 6
Region: 1, 2, 4
Redemption
Region: 1, 2, 4
Season 7
Region: 1, 2, 4
BD Region: A, B
Season 8
Region: 1, 2
BD Region: A, B
Live Another Day
Region: 1
BD Region: A
Others
Community content is available under
CC-BY-SA
unless otherwise noted.