In The News
February 10, 2019

Character actor Carmen Argenziano, who appeared as General Gratz in season 2 of 24, has passed away at the age of 75.
October 28, 2018

Actor and stunt performer Paul Beahm, who appeared in season 6 of 24, has passed away at the age of 56.
August 25, 2018

U.S. senator and former presidential candidate John McCain dies after battling with brain cancer. McCain, who was a long-time fan of 24, made a cameo appearance during Season 5.
August 19, 2018

Indian actress Sujata Kumar, who appeared as Megha Singhania in season 1 of 24, has passed away of cancer.
July 31, 2018

24 creators Robert Cochran and Joel Surnow, along with Howard Gordon, are developing a potential prequel series following a younger Jack Bauer.
February 16, 2018

FOX Senior VP of Production Bruce Margolis has passed away at the age of 64.
Featured Article

John Meier is a prolific stuntman who appeared in numerous stunt roles in the first eight seasons of 24. He is the only performer, besides Kiefer Sutherland, to appear in the first eight seasons of the show. He is notable as he portrayed the first character Jack Bauer killed in the entire series. His son Dustin Meier, also a stuntman, also performed stunts in 24. Read on...
Recently featured: Day 5: 7:00am-8:00am, Flight 221, James Morrison
Please submit nominations for our next featured article here.
Featured Poll
What was your favorite season of 24?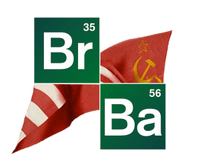 On This Day
1969: Tony Curran is born.

2006: 24: Nightfall - Issue 2 is published.

2013: "Day 1: 8:00pm-9:00pm" of the Indian 24 remake airs on Colors.

2016:
62nd day of filming on
24: Legacy
.
Featured Quote
Ira Gaines: Well let me tell you Dan, you're either dead, or you're not dead. There's no such thing as "sorta dead". Here, let me show you. (He shoots Dan dead)
Community content is available under
CC-BY-SA
unless otherwise noted.