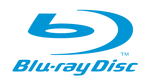 Blu-ray Disc (BD or Blu-ray) is a high-definition home entertainment format on the standard 120mm optical discs. Launched in 2006, it competed briefly, but fiercely from 2006 to 2008 with HD DVD before becoming the industry standard high-definition home entertainment format.
Beginning in 2009, Fox began releasing 24 season sets on Blu-ray Disc in addition to DVD. To date, only Season 7, Season 8, Live Another Day, and Legacy (Region B only) are available on Blu-ray.
In 2017, Fox began releasing Seasons 1-6 on Blu-ray Disc in Japan only.
Region A
[
]
Box art
Title
# of Discs
Release Date
Season
24: Season 7
6
May 19, 2009
Season 7
Four years have passed. CTU has been disbanded and a defiant Jack Bauer has been hauled before a Senate subcommittee to answer for his crimes. But the hearing will have to wait, because the FBI needs his help to prevent one of the most dangerous terrorist plots ever attempted on U.S. soil, and in a first for the series, Washington, D.C. is the primary target. Teamed with the fiercely by-the-book Renee Walker, and stunned by the news that his old fallen comrade Tony Almeida is not only alive but working with the enemy, Bauer is in for another harrowing day chockful of the adrenaline-fueled suspense, breakneck action and intricate storytelling that has made the series an international sensation. Hang on tight - 24 Season 7 is a thrill ride without the safety bar.
24: Season 8
4
December 14, 2010
Season 8
Hang on for the adrenaline rush of a lifetime as Jack Bauer (Kiefer Sutherland) is thrust into more extreme action than ever before! As Bauer races to prevent the assassination of a Middle Eastern leader, a terrorist threat against New York City builds to an explosive climax. Relive the electrifying final season of TV's most groundbreaking series ever - 24 - including a surprise ending you simply must see.
24: Live Another Day
3
September 30, 2014
Live Another Day
The highly anticipated television event 24 returns with more explosive action than ever! Exiled in London for the past four years, former Counter Terrorist Unit agent Jack Bauer (Kiefer Sutherland) joins Chloe O'Brian (Mary Lynn Rajskub) in the deadly fight against a terrorist determined to kill President James Heller (William Devane) - and thousands of others - in retribution for a U.S. drone attack. With plot twists unfolding in real time, and also starring Kim Raver, Tate Donovan and Benjamin Bratt, 24: Live Another Day is one pulse-quickening minute after another!
Region B
[
]
Box art
Title
# of Discs
Release Date
Season
Season Seven Blu-Ray Collection
6
October 19, 2009
Season 7
Season Eight Blu-Ray Collection
5
November 8, 2010
Season 8

24: Live Another Day

3
October 6, 2014
Live Another Day
24 home video releases
VHS · DVD · Blu-ray Disc
Season 1
VHS
Region: 1, 2, 4
Season 2
VHS
Region: 1, 2, 4
Season 3
Region: 1, 2, 4
Season 4
Region: 1, 2, 4
Season 5
Region: 1, 2, 4
Season 6
Region: 1, 2, 4
Redemption
Region: 1, 2, 4
Season 7
Region: 1, 2, 4
BD Region: A, B
Season 8
Region: 1, 2
BD Region: A, B
Live Another Day
Region: 1
BD Region: A
Others