Dian Van Patten
Born:
Thelma Dian Helfer
October 1, 1951
Burbank, California, USA
Role:
1. Murder witness
2. CTU worker
Dian Van Patten (born October 1, 1951; age 68) is an actress who played two roles in Season 6 of 24.
Biography and career
Edit
Dian Van Patten was born in Burbank, California to Tully Dickey Helfer and Carolyn Ione Van Patten. She is the youngest of five children. Dian's family worked training animals for films and TV shows like The Beverly Hillbillies, Petticoat Junction, and Green Acres. Being born in the entertainment business, Van Patten started her career as a young child, appearing in films like Them! and Mary Poppins, and TV shows like Leave It to Beaver, and The Twilight Zone.
As she grew up, Van Patten completed a Bachelor's degree in Behavioral Science, a Master's in Psychology, and two Doctorate degrees. She continued acting, appearing in films like E.T., Starman, and Yes Man, and TV shows like Ghost Whisperer, Sons of Anarchy (with Tommy Flanagan and Sprague Grayden), Charmed, and Star Trek: Deep Space Nine (with Alexander Siddig), among many others.
Aside from acting, Van Patten has worked in many other facets in the entertainment business. She has worked as a production and research assistant, producer of TV and short films, casting director and associate, location manager, wardrobe assistant and costume designer, editor and digital editor, and writer. Van Patten is also an ordained minister and has studied in Oriental Medicine, Massage Therapy, and other practices.
Dian has been married to Jai Singh since 2000. The couple has two daughters and several grandchildren.
Role on 24 Edit
Van Patten played two roles during Season 6 of 24: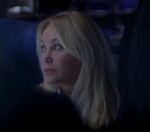 24 credits Edit
Murder witness
CTU worker
Selected filmography
Edit
The Big Noir (2018)
Just Go with It (2011)
I Love You, Man (2009)
The Doors (1991)
E.T. the Extra-Terrestrial (1982)
The Rose (1979)
Mary Poppins (1964)
Them! (1954)
Television appearances
Three Days to Live (2017)
The Real Housewives of Beverly Hills (2015)
Ghost Whisperer (2009)
Sons of Anarchy (2008)
Hannah Montana (2006)
Star Trek: Deep Space Nine (1997-1998)
A Current Affair (1987)
The Partridge Family (1971)
Dennis the Menace (1963)
Leave It to Beaver (1958)
External links
Edit
Community content is available under
CC-BY-SA
unless otherwise noted.