In The News
July 31, 2018

24 creators Robert Cochran and Joel Surnow, along with Howard Gordon, are developing a potential prequel series following a younger Jack Bauer.
January 26, 2018

24 producer Cyrus Yavneh has passed away.
December 14, 2017

20th Century Fox Television and its assets, including the 24 franchise, have been purchased by The Walt Disney Company in a $52.4 billion dollar acquisition.
November 18, 2017

Mark Milsome, a camera operator that worked on 24: Live Another Day, died in an accident while filming a stunt for BBC's The Forgiving Earth.
November 1, 2017

A 24 anthology pilot from Howard Gordon and Jeremy Doner, reportedly centered around a female prosecutor, has received a script commitment from 20th Century Fox Television.
October 19, 2017

Character actor Brent Briscoe, who appeared as Doug in season 4 of 24, has passed away at the age of 56.
Featured Article

Flight 221 was an international passenger flight from Berlin to Los Angeles aboard a Boeing 747. The plane was scheduled to land in L.A. in the early hours of Day 1, but at 12:57am, a bomb was detonated inside the plane, killing all 360 people on board. Debris from Flight 221 fell over a large area of the Mojave Desert, starting a series of brush fires that severely hindered any rescue efforts. Read on...
Recently featured: James Morrison, Graem Bauer, Season 4
Please submit nominations for our next featured article here.
Featured Poll
What did you think of the 24: Legacy finale?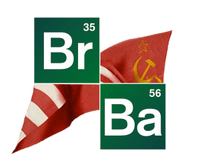 Featured Quote
Jack Bauer: This is over…This is over!
Renee Walker: Maybe for you Jack, but I'm just getting started.