Rodney Charters (born November 25, 1948; age 73) was a director of photography and a cinematographer on 24. He also directed three episodes, as well as the spinoff The Rookie.
Biography and career
[
]
Rodney Charters was born in 1948 in New Zealand. His father, a small town photographer, also worked filming 16mm dramas with his partner, Rowan Guthrie, and the New Plymouth Film Society. Charters himself starred in several of his father's dramas. Because of this, Charters was interested in film and photography from an early age, making his first film at the University of Auckland. The short film, which garnered much acclaim at the Sydney Film Festival, won Charters a place at the Royal College of Art in London.
After graduating, Charters worked briefly on commercials while still living in London. Eventually, he was chosen to work on documentaries in Toronto for a Canadian network, which led him to travel all around the world, from South America to the Soviet Union. His first dramatic work was in 1986, as a second unit camera operator on the film Youngblood. Since then, Charters has worked as a cinematographer in shows like Friday's Curse, Nash Bridges, and Alphas.
Charters also directed episodes of Roswell (with Clayne Crawford) and The Pretender (with Jon Gries and Patrick Bauchau) before joining 24. He worked on FOX show from 2001 to 2010. He also directed and worked cinematography on the Dallas revival. In 2014, he worked on a short film called Marked, as part of Sky Arts 1's 'Playhouse Presents', which was directed by Greg Ellis, and starred Kiefer Sutherland, Stephen Fry, & Kevin McNally.
24 credits

[

]
Director
[
]
[

]
Show cameos
[
]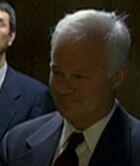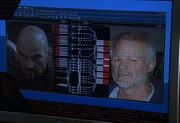 External links
[
]