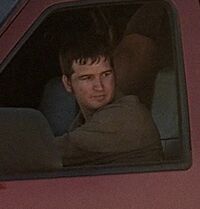 My lack of identification of Day 1 stunt guys has always bothered me. Anyway, one thing I often wonder is whether Tony Donno played this guy. He's just so small to be sure of it though--Acer4666 15:58, June 14, 2011 (UTC)
Nope. Thats definitly not him. ;) Tom 22:21, June 14, 2011 (UTC)

Haha, maybe wishful thinking on my part. I just feel sure he must've appeared more in the first two seasons - for the family connection to the stunt co-ordinator Eddy Donno, and also his claim that his death at the start of season 4 was his 31st death!--Acer4666 22:49, June 14, 2011 (UTC)
Day 1 again
Edit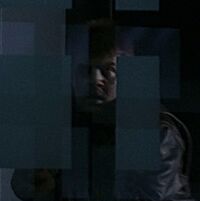 After watching the scene again, I reckon there's an outside chance this guy could be Tony Donno. But, hard to be sure as this is kind of the only decent shot of his face--Acer4666 (talk) 22:31, October 16, 2011 (UTC)
It looks like him. I would say, yes. --Station7 09:40, October 17, 2011 (UTC)
I also think the other hitman (pictured here and here) is John Meier. Hard to be sure of these though--Acer4666 (talk) 11:59, October 17, 2011 (UTC)
Looking at the 2nd picture, I would say, yes. --Station7 16:22, October 17, 2011 (UTC)
At first thought I think the first guy looks like Carl Ciarfalio, but yeah I think it's Donno. Not sure about the other hitman. --William 16:57, October 17, 2011 (UTC)
Day 7 white house sentry
Edit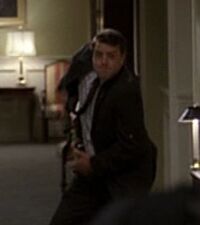 Possibly is Donno, but this is the best shot I can get--Acer4666 (talk) 20:33, May 8, 2013 (UTC)
Another Ira Gaines Minion
Edit
Donno has died numerous times and one of the few goons killed by the van explosion in Day 1, Episode 12 I strongly believe might be him.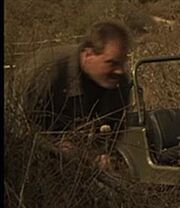 --
Gunman6
(
talk
) 06:20, May 30, 2013 (UTC)
Again, another view of him, I believe wholeheartedly that it is him: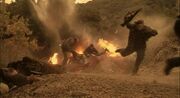 --
Gunman6
(
talk
) 17:12, June 5, 2013 (UTC)
Airport security guard role
Edit
I think it's him. Looks pretty identical to the SS agent above. --William (talk) 07:20, September 24, 2014 (UTC)
I have no doubts and he not only matches up pretty well with the other Day 7 role but his interview for Day 2 as well.--66.25.216.99 01:03, September 25, 2014 (UTC)
Day 2 roles?
Edit
You guys can be the judge on whether or not he played one of the deceased Coral Snake soldiers.
--Gunman6 (talk) 07:03, October 6, 2014 (UTC)
4x13 MF guard
Edit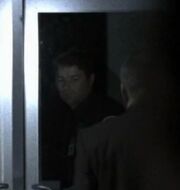 Now I think this guy is actually Tonny Donno. --William (talk) 09:24, May 25, 2019 (UTC)
I don't have access to the episodes just now (will properly check in a few days) but based on the pic I don't think it's him - Tony Donna has quite recognisable eyebrows, and this guy has much smaller ones. I think Kevin Beard was a better shout for this guy--Acer4666 (Talk) 08:20, May 26, 2019 (UTC)
Community content is available under
CC-BY-SA
unless otherwise noted.