m

Line 100:
Line 100:
 
 
 

: ''The foreman was played by [[Michael James Reed]] in "[[Day 2 6:00pm-7:00pm]]."''

 

: ''The foreman was played by [[Michael James Reed]] in "[[Day 2 6:00pm-7:00pm]]."''

 
+
 
+

{{-}}

 
+
 
+

=== Syed Ali's wife ===

 
+
 
+

In an attempt to find the location of the nuclear bomb from [[Syed Ali]], [[Jack Bauer]] put up a live feed that showed his wife and two children being held hostage. Jack pretended to kill his eldest son [[Asad Ali|Asad]], which made Syed crack. It was later proven to be faked.

 
+
 
+

: ''Syed Ali's wife was played by [[Shaheen Vaz]] in "[[Day 2 7:00pm-8:00pm]]."''

 
 
 

{{-}}

 

{{-}}
---
Revision as of 18:43, 3 May 2007
This is a list of unnamed civilians seen on 24.
Day 1
Teenager #1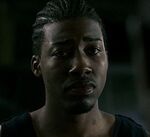 While he waited for Carl Webb in an underground parking lot, David Palmer was harrassed by two mischievous teenagers. Teenager #1 tried to hit Palmer with his baseball bat, but it was stopped. Palmer warned him to get his life in order, but the two teens continued to wreak havoc.
Teenager #2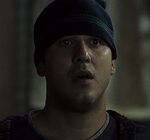 While he waited for Carl Webb in an underground parking lot, David Palmer was harrassed by two mischievous teenagers. Teenager #2 recognized Palmer from TV as someone who's running for president.
Businessman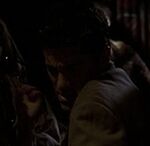 A businessman was calling upon the services of the prostitute Larry Rogow in an alley when Kim Bauer and Janet York approached them, hiding from their captors. Not feeling comfortable with people there, the businessman got in his car and drove off without paying.
Janitor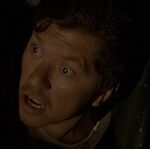 During Day 1, a janitor repeatedly got in the way of Jack Bauer and Jessie Hampton's pursuit of Greg Penticoff at 18166 San Fernando Road.
Homeless woman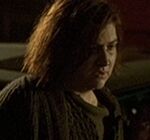 After having received a phone call from Kim Bauer, Teri Bauer and Kevin Carroll (posing as Alan York) rushed to Platt's Auto Body to find Kim and Janet. A homeless woman told them that a young girl was taken away in an ambulance to St. Mark's and that she didn't look good.
Grant Elementary student
While visiting Grant Elementary, Senator David Palmer was told by a student that his father said that Georgetown sucks and that there would never be a black President. Palmer told him that his father was wrong.
Grant Elementary Principal
David and Sherry Palmer were in a conversation with the school principal before being pulled away by Mike Novick.
Tuptas waiter
Teri Bauer, suffering from amnesia, came into Tuptas and asked to speak to the manager. The waiter simply said that the manager, Henry Martin, wouldn't be in for another 20 minutes.
Day 2
Pool guy
When Omar, Marko Khatami and Basheer have car trouble, a pool guy offers his assistance. The men accept it and they are soon back on the road.
Mosque greeter
Kate Warner entered a mosque in order to confirm that Syed Ali was inside. She was greeter by this man and toldthe go to the woman's prayer room.
Foreman
Marie Warner went to Marko's job in order to pick up some supplies from his locker. The foreman said she couldn't, so she seduced him in order to get the locker key.
Syed Ali's wife
In an attempt to find the location of the nuclear bomb from Syed Ali, Jack Bauer put up a live feed that showed his wife and two children being held hostage. Jack pretended to kill his eldest son Asad, which made Syed crack. It was later proven to be faked.
See also
Community content is available under
CC-BY-SA
unless otherwise noted.