This is a fun page. Any comments can be left on the talk page. The Cofell joke is not meant to be hard, and it isn't. you just have to understand the joke.
Liam Neeson
Edit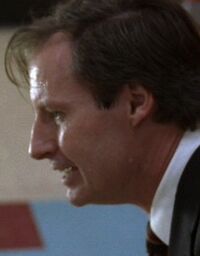 Liam Neeson also had a role as hostage who got shot dead in season 5.
Benjamin Juma
Edit
Benjamin Juma
was angry when
Bill Buchanan
caused an explosion. But it was not because of
Jack Bauer
. But because he head was blown away. No literally, but his face looked bad and that's why he mostly did kill Bauer.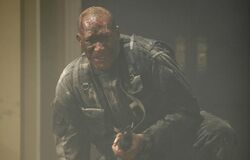 Secret Service agent
Edit
This Secret Service agent looked seriously at
Jack Bauer
, if they haven't even met before. That could being true, he did met him first as either
Pach
or
Young
, one of his aliases. Then they met again in
season 4
, under the alias of
Rasheed
. Many years later, he was killed by
Jack Bauer
during a meeting with
Nichols
.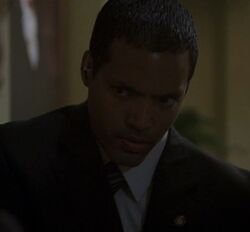 Holding Room and Jack Bauer
Edit
Not only
Jack Bauer
appeared every season, but also the
Holding room
. It was his best friend during every season, except in
season 1
, when he was himself in a holding room.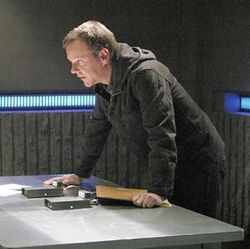 Ted Cofell
Edit
When
Jack Bauer
attacked
Ted Cofell
, Ted was trying to sleep. However, the punch was so hard that Cofell died.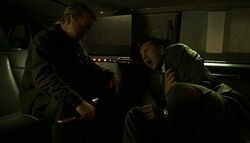 Jack Bauer and Tony Almeida
Edit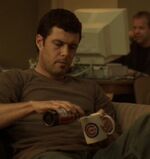 At the middle of Day 4, Jack Bauer and Tony Almeida tried to find out who was behind the attacks. However, when terrorist attacks were going on...Jack Bauer was behind a computer with Audrey Raines. A love couple (note that). And Tony was just drinking beer in his cubby. ...It's not a party, fight to the terrorists on Day 4, Jack Bauer.
Audrey Raines face
Edit
When
James Heller
did need to sign his papers,
Audrey Raines
, his daughter made a really weird face. It was revealed in a podcast if this was for too scare
Omar
and his man. At least Heller was scared - he did sign the papers.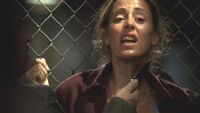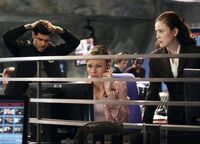 During the Air Force One terrorist attack, Chloe O'Brian was calling someone to do the hair from Tony Almeida. Michelle looked at Tony, while Chloe called a hairdresser.
Curtis is angry!
Edit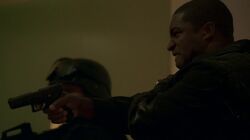 Curtis was the first time starting angry when he got shot in his hand by Joseph Malina, which caused that he couldn't help to get Charles Logan and Vladimir Bierko. This effected him during Day 6, in which he helped Jack Bauer with finding Hamri Al-Assad. However he hated Assad so much, that Jack later was forced to kill him. Poor Curtis.
Curtis and the animal
Edit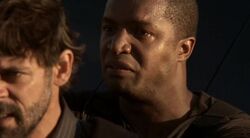 Curtis thought when he attempted to kill Hamri Al-Assad, that he was an animal. Instead of director of field operations, he became an animal hunter. Since Jack Bauer didn't want that, he shot Curtis dead.
Community content is available under
CC-BY-SA
unless otherwise noted.