Featured Article
Ira Gaines was an American mercenary hired to assassinate Senator David Palmer and CTU Los Angeles director Jack Bauer. He orchestrated the kidnapping of Bauer's wife Teri and daughter Kim, in order to coerce Jack into assisting with the assassination of Senator Palmer. The plot failed, and after Teri and Kim's rescue, Gaines was killed in self-defense by Bauer.Read on...
Recently featured: John Meier, Day 5: 7:00am-8:00am, Flight 221
Please submit nominations for our next featured article here.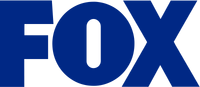 On This Day



Featured Quote
Jack Bauer: Why did you break it off?! (regarding her relationship with Walt Cummings)
Audrey Raines: Because he wasn't you.