Featured Article

John Meier is a prolific stuntman who appeared in numerous stunt roles in the first eight seasons of 24. He is the only performer, besides Kiefer Sutherland, to appear in the first eight seasons of the show. He is notable as he portrayed the first character Jack Bauer killed in the entire series. His son Dustin Meier, also a stuntman, also performed stunts in 24. Read on...
Recently featured: Day 5: 7:00am-8:00am, Flight 221, James Morrison
Please submit nominations for our next featured article here.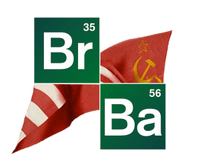 Featured Quote
Jack Bauer: Hey. It's me, I'm here....I know that I promised...to take care of you...and protect you....But I'm at a crossroads. Right now, the best way...the only way...to do that is to let you go. I hope one day you can understand that...I hope one day you can forgive me. I love you with all my heart. And I always will.
Community content is available under
CC-BY-SA
unless otherwise noted.