Interview by Thief12 (Carlo Giovannetti)
---
Roger Cross is a Jamaican-born Canadian actor who portrayed CTU agent Curtis Manning in 24. Initially interested in a career in aviation, Cross began working as a stunt actor "out of curiosity and just for fun". But his curiosity has spawned a successful career that has taken him through supporting roles in films like X-Men 2 and World Trade Center, to recurring and lead roles in shows like Arrow, Motive, Continuum, and most recently The Strain.
From 2005 to 2007, Cross played the role of the stoic Curtis Manning in FOX hit series 24, a dependable and loyal agent that was Jack Bauer's partner through many missions. Although Cross began as a guest star, his role was eventually expanded and he became part of the main cast. Wiki 24 interviewed Cross to know about his life and career, his experience filming 24, and what is in store for him.
The following session of questions and answers was done by email and Twitter. The interview was posted on November 30, 2014. It also features SPOILERS about the events of 24.
---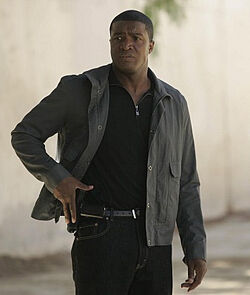 Wiki 24: I understand you were born in Jamaica, and spent your childhood there. Then your family moved to Vancouver, Canada when you were 11, which must have been quite a change. As a pre-teen, how did you feel about that? Did you miss Jamaica?
Roger Cross: I love Jamaica, but I was with my family, so it was an adventure for me that I embraced.
W24: Did it take some time for you to get used to Canada?
RC: The people we met in Vancouver were very warm and welcoming.
W24: You graduated with a degree in Aviation and General Studies from Trinity Western University (Langley, B.C.) What moved you towards a career in aviation?
RC: I first got fascinated with flying on my flight from Jamaica. I was amazed by the cockpit, back when they let kids visit the cockpit, and wanted to know how to do that as well.
W24: Do you still fly?
RC: I don't get to fly very often, but occasionally I do.
W24: I read that you were a fan of 24 before getting the role of Curtis? Any particular favorite moment or character from past seasons?
RC: I loved the whole concept of the show from episode 1.  It was unique and refreshing. The characters were riveting, and the actors were great. Jack Bauer and President [David] Palmer were my favorite characters.
W24: I also read a 2007 interview with BuddyTV where you recalled how you got the role of Curtis.[1] What did you think it was that nailed your audition?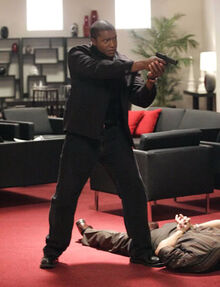 RC: You'd have to ask the producers that question. I loved the character, and brought my honest interpretation of "Curtis", which is all I can do as an actor.
W24: How did the script describe the character of Curtis Manning? How did you adapt it to your acting style, or did you incorporate any trait that wasn't necessarily on the script?
RC: There really wasn't any defined character description. They told us what "Curtis" did, and left it pretty open for us to define. I loved that. Our writers were also great at incorporating anything they noticed, into our on-screen characters.
W24: I read that the role was supposed to be a 6-part arc, which then became a recurring role, and then part of the main cast. How did you feel about the evolution of the role, and Curtis as a character?
RC: I was ecstatic about it. I still remember [co-creator/producer] Joel Surnow coming up to me and telling me what they had in store for my character, and just smiling but doing cart-wheels inside.
W24: Any scene that you thought was particularly demanding, whether it was physically or dramatically?
RC: The shooting hours were the toughest thing. Especially when we start the week at the studio shooting days, but ended the week shooting all night exteriors.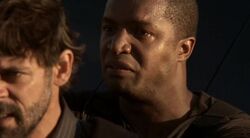 W24: What did you think specifically about the fate of Curtis in Season 6. I know a lot of people complained about the way he acted, but as an actor, how did you feel about that development of your character?
RC: I'll agree with most people that it was a bit out of character for "Curtis" to act that way. But at the end of the day, I had a great experience and they wanted to go in a different direction.
W24: How would you describe the overall experience of filming 24?
RC: I loved it. It was a great experience filled with ups and downs, but overall very fulfilling.
W24: I read you developed a good chemistry with some of the members of the cast, specifically with Louis Lombardi. I read you guys used to play PSP on set. Are you still in touch with any of your fellow cast members?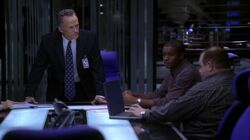 RC: I'm still friends with Louis. I did a little stand-up with Mary Lynn [Rajskub] at the Comedy Store. I've hung out with Lana Parrilla in Vancouver while we were both shooting at the same studio. Played poker with Glenn [Morshower]. Its hard to stay in touch with everyone, but whenever we see each other, its all love.
W24: Any funny anecdote or memorable moment during your time on the show?
RC: When Carlos Bernard, Mia Kirshner, and a few officers pranked the whole production, especially [director] Jon Cassar, pretending Mia was getting arrested in the middle of a loooong production day.
W24: Haha, yeah, that prank has become infamous (Read more about it here). How mad was Jon?
RC: Jon has a great sense of humor. He was mad during the prank, because he thought Carlos was about to be arrested, but he laughed about it after.
W24: A former cast member of the show (not from your time) called his experience in 24 "terrible", and said Kiefer Sutherland was "the most unprofessional dude in the world ... I think everyone that's worked with him has said that."[2] Although several actors, including Louis Lombardi[3], and recently Giles Matthey, refuted that, I'd like to ask you since you spent a lot of scenes with Kiefer. How was it working with him?
RC: Kiefer is very demanding and has his faults, but he is a professional, and is always prepared... except for this one time....... just joking! :D
W24: You've been quite busy lately with lead or recurring roles in The Dark Corner, Arrow, Motive, Continuum, and most recently The Strain. What do you look for in a project in order to sign up for it?
RC: Great writing, character growth, talented directors and cast-mates. A quality and fair producer also helps.
W24: You've been part of the main cast of Continuum for a couple of years. Now that the show's future is uncertain, what would you say about it to convince a studio to save it?
RC: It's a great show!  Well written, socially relevant, well shot, and well acted. It's also an amazing place to go to work, with a great crew.
W24: What is the next step in your career? What projects do you have in the near future?
RC: I shot a really fun WWE action movie, Lockdown, with a great young director, Stephen Reynolds, due out next year. I also just got back from Dominica, where I shot a great Dominican/American production, Oro y Polvo (or Powder & Gold in English). It's also due out next year. I love acting, and just want to keep working on great shows and playing compelling characters.
W24: Finally, any particular director, actor or actress that you dream of working with?
RC: There's a long list, but Sidney Poitier is one of my heroes, and I'd love to work with that man.
W24: Thanks for your availability and time to answer our questions. We wish you lots of success in your career.
RC: My pleasure!
References
Edit
Community content is available under
CC-BY-SA
unless otherwise noted.